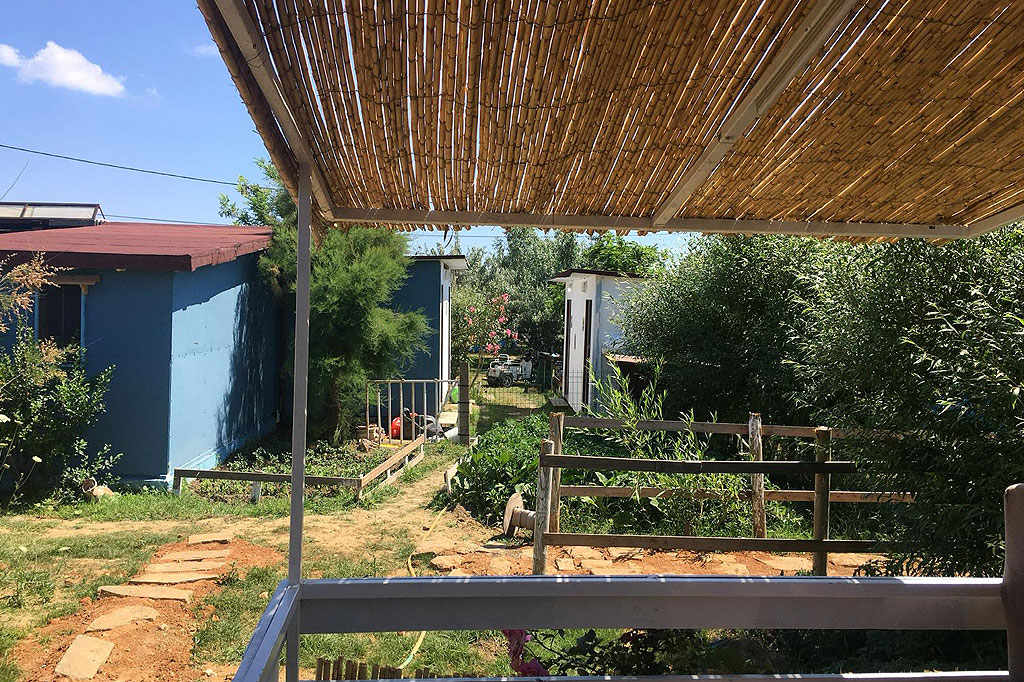 As I said before, when we were establishing Surf Inn, we planned a place that we will have comfort. Without compromising from hygiene and cleanliness but not glorifying luxury.
Surf Inn has 7 Bungalows. They give one big double bed an done single bed. All bungalows have bathrooms. They have veranda and garden area in front of them.
We serve fine details in our Tent Area. There are natural and synthetic shady spots the green area. There are also electric boards which serves electricity to our tent guests.
In our Caravan Area, there is again special electricy system for each caravan. We provide clean water and waste place fort he caravans. All Caravan Guests may benefit from all of the Surf Inn Facilities.
Please know that we offer the newest and cleanest wc and shower units in the entire Kefalos Beach. All of our guests have the opportunity to use hot water for 24 hours.